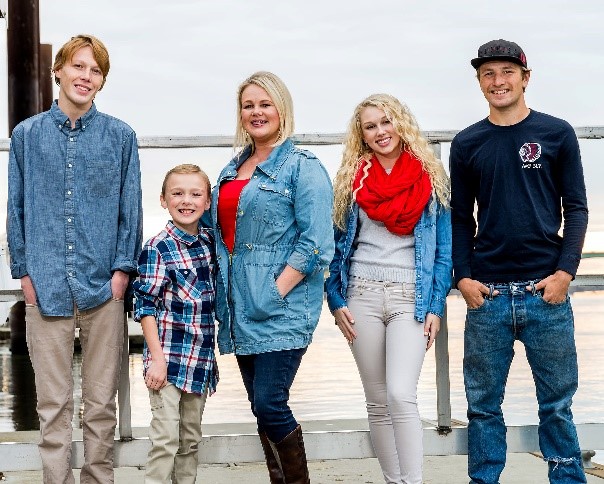 I've been this way ever since I was a little girl. Meeting new people makes some folks anxious, but it makes me excited! The love I have for connecting with others and building lifelong relationships is part of who I am – and I wouldn't have it any other way.
Growing up, my family moved around quite a bit. My dad was in the Navy and the military lifestyle gave our family a change of scenery every couple of years. Each new home brought a new school and new opportunities for friendships. I loved that part! The first day at a new school was easily the best. I'd eagerly run into my classroom to see who I could become best friends with. I think it all started with one of my favorite family traditions. Once a month, after church on Sunday, my parents took my sisters and I to the local senior care facility. They wanted to teach us the importance of giving back and taking the time to make a difference in someone else's life. The seniors living there rarely received visitors, let alone children, and I could tell our visits made them happy. I'll never forget one particular woman who suffered from Alzheimer's; she changed my perspective forever. She wanted to tell me a story so I sat and listened. It was long and not terribly interesting, but she just wanted to talk to someone. She finished and asked to tell me another – it was the same exact story. I sat there for another stretch of time and patiently listened to her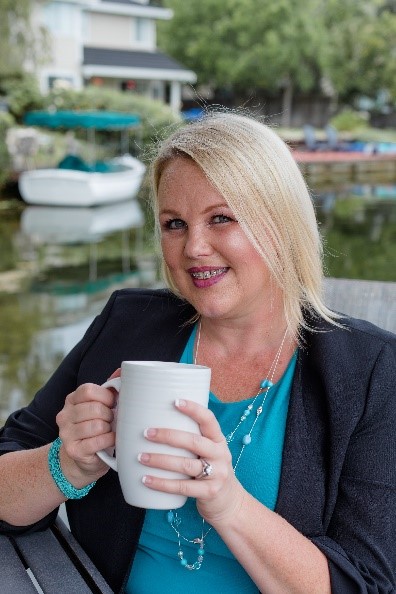 repetitions. Then it dawned on me – this isn't for me, this is for her. From that day forward, I more fully committed to loving others for who they are, not for what they can do for me. Those were the best days and it was the highlight of my month to be able to spend time with them. The way their faces lit up when we walked through those doors was like nothing I'd seen before. And ever since then, I've looked for ways to make others light up in the same way. I love being a part of others' journeys. And I love having others be a part of mine. Every person I meet, every friend I make, teaches me something new and makes me a better person. Ms. McKinney, especially. She was my third-grade teacher and is still one of my dearest friends even after 30+ years! She immediately became my mentor and a best friend regardless of the age difference between us. She made an impact on my life and has been a part of it ever since. I still treasure my visits to see her each year. It may seem unusual to be best friends with your third-grade teacher, but it's a testament of who I am – a genuine friend. I'm the same way as a REALTOR®. You see, my clients are so much more than just clients. Caring for and taking the time to get to know them is not a job for me – it's my passion. I see their needs and their dreams and my mind starts racing with ways that I can help. Being able to make a positive difference in someone else's life, no matter how small or grand, is my ultimate goal and source of satisfaction.

When my son was just nine years old, he looked at me and said, "Hey Beth!" I turned around and quickly said, "Uh, no, don't call me Beth. I am your mom!" Then, he melted my heart when he said, "Yeah! BETH mom in the world!" I credit my tagline to him as "Your 'Beth' Friend In Real Estate." Because it's true, I do want to be your best friend! Buying or selling a home is an often overwhelming and complex process, but it doesn't have to be. Not when you have the caring and patient support of a true friend guiding you through every step of the transaction and beyond. Just like Ms. McKinney could probably tell you, I'm in it for the long haul! Your happiness is my genuine concern, in and out of real estate. I can't wait to work with you and become a part of your journey to finding the home of your dreams!